No, we're not sure how you pronounce it either. Well, we might not know how to pronounce it, but we sure know that we love their portfolio of games that you can play and enjoy right here on Kong Casino. They were only founded back in 2013, so they're one of the new kids on the block. But, what they lack in age they more than make up for in cutting edge design, fun and quirky themes and pure, bold innovation of the UK online slot casino games genre. See why we're loving them? Check out our top 5 Yggdrasil picks that you can play right here. Click and enjoy today!
 Valley of the Gods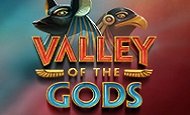 The mysteries of Ancient Egypt are revealed in Valley of the Gods Online Slot, in our number 5 pick in our Yggdrasil rundown. While Ancient Egypt is a well trod path when it comes to online slot casino games, this particular offering is so packed full of exciting bonuses and golden treasure that you get to walk away with that it surely deserves a spot in the top 5! Let's take a look at the numbers that work behind the scenes on Valley of the Gods: 5 reels, 5 rows, 3125 paylines. Play from 10p to £100 per spin and RTP 96.2%. One of our favourite features of Valley of the Gods is the respin feature. And boy is it pentiful. In fact, every time you spin a winning combo you'll be awarded a respin. And that carries on all the way through the game, so you can imagine we were pretty thrilled when we discovered that particular treasure in this temple! Now, one of the most enduring images associated with Ancient Egypt is the scarab beetle, and they feature heavily in this game. You'll see you're presented with 12 bockers across the reels in different positions. Every time you spin a win on a payline, the winning symbols will release a golden scarab beetle, which will then take on the blocker and remove it, upping the ante and facilitating more wins. Then, when you've gotten rid of all 12 of those pesky scarab blocker, you'll bag yourself a 2 times multiplier. Not bad for a little bug, we'd say. We love the blocker feature on this game as it makes those winning spins even  more rewarding. Definitely a nice twist on a classic theme.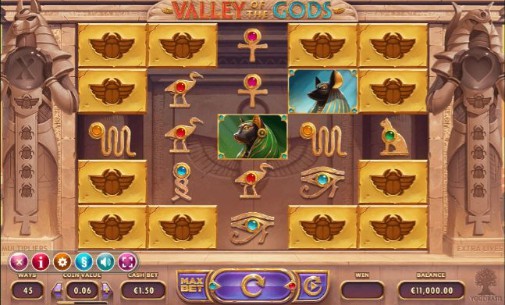 Golden Fishtank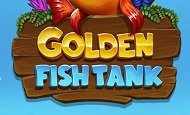 Have you ever dreamt of being a mermaid or merman? Able to dive deep under the surface of the oceans of the world to discover its mysteries? Well, Golden Fishtank UK Slot might not actually turn you into a mythical sea creature, but it's certainly got some treasure to discover in its depths. So, what will we discover when we plunge these depths? Let's look at the stats: 5 reels, 3 rows, 243 paylines to win on. Play from 10p to £50 per spin and RTP 96.4%. The overall look and feel of the game is really nice. The visuals are bright and nice and crisp and the soundtrack has a happy, jaunty theme that makes being underwater a much more lively affair than you might at first think. But what about the watery wins? Well, you can usually bank on free spins when it comes to online slot casino games, and Golden Fishtank is no different. When you land 3 free spin golden fish symbols you'll trigger the free spin game. You'll be presented with 18 different objects which you have to pick from. Whatever object you pick a hidden feature will emerge - from extra free spins, multipliers to sticky wilds - that you get to take advantage of for your free spins. This is a seriously premium offering from Yggdrasil, and one they should be proud of.
 Beauty & The Beast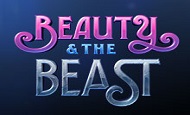 One of the world's most enduring fairy tales is the inspiration for our next Yggdrasil selection. Broadway musicals have had their version, Disney have had a crack, now Yggdrasil are turning French fantasy Beauty & The Beast into an online slot game. And it's just as lavish and enchanting as you'd expect. So, what is Beauty & The Beast Online Casino like to play? The numbers: 5 reels, 3 rows, 20 paylines, minimum bet 20p and maximum bet £100 per spin and RTP 97.1%. The main thing to mention when it comes to this particular Yggdrasil online casino slot game is the Golden Bet feature. You can pay between 3 and 50 extra coins and buy yourself more free spins. And with an RTP like that, extra free spins are going to be the key to making this legendary romance a true love story for your wallet. What of the free spins themselves? You'll be introduced to the familiar secondary characters in the tale, who will offer you a different bonus to make your free spins even more profitable- from nudge reels to randomly distributed wilds across the reels. This is such a beautiful realised online slot and it makes great use of all the characters of the original fairy tale. The highlight has got to be golden bet, helping you to nudge your jackpot higher and higher. One thing's for sure, there's nothing beastly about these wins.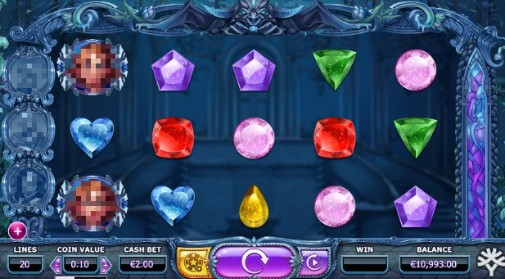 Vikings Go Berzerk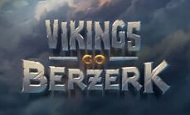 Many ancient civilisations provide inspiration for online casino games - from the ancient Greeks all the way over to the Egyptians. But Yggdrasil are going Scandanavian for Vikings Go Berzerk UK Casino - planting you right in the middle of an army of super angry Vikings as they sail the oceans, looking for treasure to make their own. First up, what do these angry Vikings have to offer in terms of stats: 5 reels, 4 rows, 25 paylines. Bets go as high as £125 and RTP 96.1%. The 5 reels of this game are set on the sail of this Viking ship and the aim of the game is the keep the Viking's rage meter topped up because you want the Vikings to go Berzerk (hence the name) so you can take advantage of the sticky wilds that their rage brings. If you trigger the Ragnarok free spins then all four of your Viking shipmates will 'go Berzerk' and turn into sticky wilds. The best part? You stand to win up to 4000x your original bet, so there are treasures to be found. Speaking of treasure, it's also worth noting that there's a treasure chest game where you can uncover cash prizes or a whole boatload of extra free spins too!
 Easter Island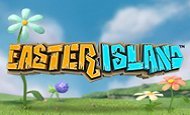 The giant sculptures and lush, colourful foliage of Easter Island Casino Game have long been the source of inspiration and intrigue for people all over the world. And Yggdrasil are no different, as this Pacific island is the setting for our number 1 pick of their entire portfolio. What numbers sit behind Easter Island online slot game? Let's see: 5 reels, 3 rows. Between 27 and 103 paylines. Play from 10p to £200 per spin and RTP 96.1%. Throughout the base game you're gifted a respin with every winning combination you land. The respin will automatically have the higher value symbols of the game stacked across the reels, so big wins are pretty much immediately in the offing. There's expanding reels which means you can grow the number of paylines you're playing with. So you start of with 27 in the base game, and if you get a four-of-a-kind winning combo your paylines will increase to 65. Do it again with five-of-a-kind symbol win and you get that full 103 paylines. It's this adjustable payline feature that is the crowning glory of Easter Island and it takes what looks like an average game into a whole other territory. Pop on your sunglass, sip on a mai tai and get ready for those 103 paylines to give your wallet some TLC.