Is there anyone in the online slot casino world that hasn't heard of the Fluffy Favourites franchise? We doubt it, because Eyecon's classic series of casino games is one of the great success stories of the genre. Our fluffy pals have been everywhere from the beach to far out in space, there really is no stopping them! But… where to start when there's so much choice? Don't even sweat it because we've had the enviable task of playing them all and putting together this handy little list that tells you exactly what you've got to look forward to from the ultimate series of games.
 Fluffy Favourites Fairground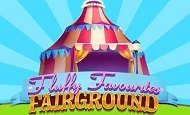 What better scenario for the whole gang of fluffy favourites to show up in than the fair? First up on our list is Fluffy Favourites Fairground. It looks great, works perfectly across mobile devices and has some seriously stacked bonuses and jackpot opportunities. Let's get playing! So, what's FLuffy Favourites Fairground online slot like to play? Here's the numbers: 5 reels, 3 rows, 25 paylines, Bet from 1p all the way up to £50 and RTP 95.3%. Fluffy Favourites Fairground UK Slot is all about the added bonus features, as its base game set up is pretty average, and it has a reasonably low RTP. But don't worry, they really level up with these extras. Look out for the pink elephant because when you land 2,3,4 or 5 of them on a payline you'll win a not-so-little coin jackpot from an extra 10 to 5000 coins. But that's not where it ends. If you get a dragon you'll multiply your bet by a cool 1000. Not bad, right? Couple that with the potential to grab 400 free spins this is one fairground rollercoaster you'll never want to get off!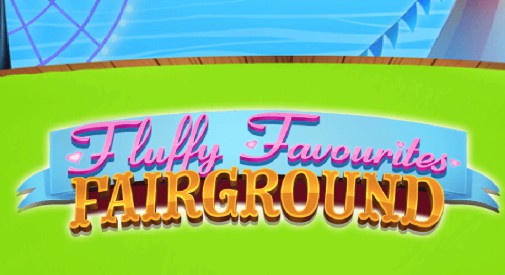 Fluffy Too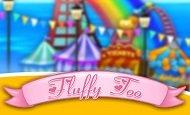 Forget what you think you know about sequels to classics - i.e that they're usually crap! Oh no, because in at number 4 in our top 5 fluffy countdown is Fluffy Too - the second installment of the Fluffy Favourites franchise. And this time we're off the the beach to soak up some sun, enjoy some delicious ice cream and watch the wins sailing in! Let's look at the vital statistics behind the Fluffy Too Online Slot reels: 5 reels, 3 rows, 25 paylines, Bets start from 25p to £12.50 per spin and RTP 95.3%. It's a pretty narrow betting range, so if you're a high-roller who needs a big betting range and a high volatility then you might be looking elsewhere. But if you want a relaxed game with great graphics and some decent, robust bonus features, stick around and see what you think. There's a prize picker round that goes by the name of Coin Pusher, and it's just like everyone's favourite arcade game, the coin slider. And who hasn't spent many a rainy seaside holiday playing on those? Your prize is one of the fluffy characters but the real trophy is the 100x your stake bonus you can uncover. Never mind being beach body ready, your wallet us going to need some extra space after this day by the seaside!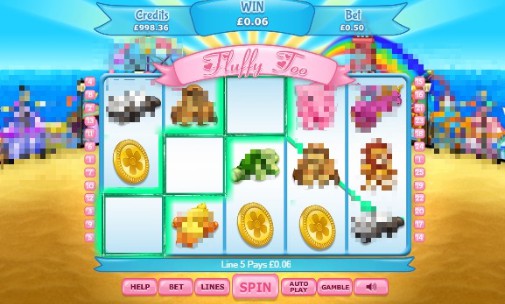 Fluffy Favourites Jackpot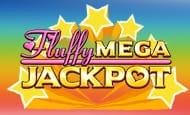 We would argue (and we don't think anyone would disagree) that Fluffy Favourites Jackpot UK Casino is the biggest twist in the franchise. We love this version of the game because they turn all of our favourite fuzzy characters into a progressive jackpot version of the game. And with a sky-grazing volatility, if you can hack the wait then you're guaranteed some amazing jackpots. But exactly what does this jackpot game have in store for us? Let the numbers do the talking: 5 reels, 3 rows, 25 paylines, Bets range from 1p to £50 and RTP 89.9%. As with any other progressive jackpot, the aim of the game is to top your jackpot up with every winning line. Then when you hit the jackpot winning line, you get all those lovely coins to yourself and a heavier wallet at the end of things, and that's what we're here for, right? Despite the fact that the main aim of the game is to make that growing jackpot all yours, there's still a little extra to uncover. If you get 3 of the claw grabber symbols you're presented with the Toy Box picker round. Select a fluffy toy and reveal a multiplier to get that jackpot even higher. We love the change of mechanics behind this version of the game, because it really gives you something to sink your teeth into. A well-worthy addition to the fluffy canon.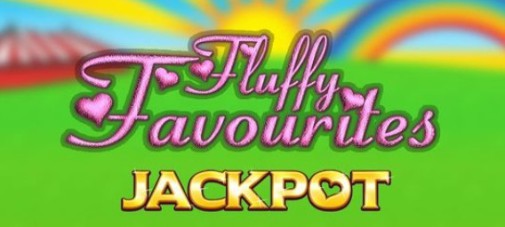 Fluffy Favourites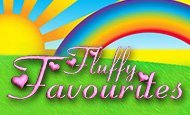 As if we were going to write a top 5 Fluffy Favourites Online Casino blog and ignore the mother of all the Fluffy Favourites games! Not here, that's for sure. In at number 2 is the original (and for some people the best) version of the Fluffy Favourites franchise. Arriving unassuming onto the online casino games landscape a few years ago, little did we know that it was going to change the genre forever. So, why is Fluffy Favourites so popular? Let's look at the all-important statistics running behind the scenes: 5 reels, 3 rows, 25 paylines, Minimum bet: 25p Maximum bet: £50 and RTP 95%. The volatility of the original Fluffy Favourites game is pretty high, which makes up for the slightly lower than average RTP number you're working with. So if you're a fan of cute little cuddly toys and big old wins then it looks like you're in just the right place. But on to the Toy Box feature, which is the most notable of the whole game. Picky a fluffy friend and you'll be rewarded with a multiplier of your original bet. And that could be as high as 100 times your bet, so get choosing and uncover something special. Honestly, how could you not love a game that's able to popularise cuddly toys with even the most seasoned, hard-nosed UK online slots casino player.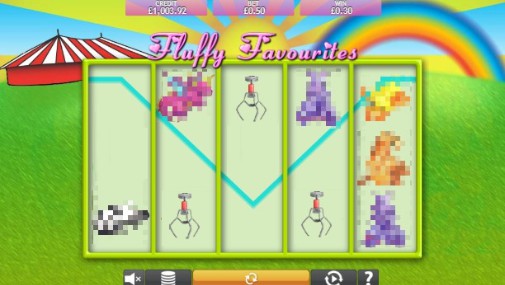 Fluffy in Space
The cuddly, fluffy cuteness has traversed every corner of the earth, all via online casinos. So what's left to explore? The deepest depths of outer space, of course! Yep, our number one Fluffy Franchise game takes place in space and it truly is an out of this world addition to the whole fluffy family. It's one small step for online casino players, but a giant leap for the fluffy franchise. But how do the numbers stack up? 5 reels, 3 rows, 25 paylines, Betting runs from 25p to £12.50 and RTP 96.3%. Setting this version of the game in space was a genius move, because it really does offer something visually different from all the other fluffy games, so that's a big plus for this version of the game. But really, when we talk about Fluffy in Space Casino Game, we need to dedicate the most space to discussing the free spin bonuses. Where do we start? Well, how about the fact that you can trigger and retrigger the respins up to 50 times in the game? Yeah, you could get just as much game out of the free spins as you do out of your betting budget. Delicious. And you can nab yourself a 500 times multiplier - which we know you're not sniffing at, because how many games offer that to players every day? Not many we know. How to get it? Just stumble across the pink elephant on the middle 3 reels.