There are a few cultures that are considered to hold the key to good luck. Ancient Chinese good fortune symbols often crop up in many online slot casino games, for example. But one of the most enduring of all the good luck slot themes out there has to be the Irish-luck theme. And there's plenty to choose from. And that's exactly why we've put together this list of the top 5 Irish-luck themed online slots to play across any and all devices, from desktop through to mobile. So grab yourself a pint of ice cold Guinness and let us transport you to the fair Emerald Isle to run amongst the four leaf clovers. Let all the luck of the Irish be on your side!
Irish Luck by Eyecon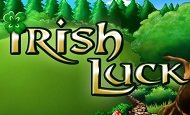 Well, an Irish-luck themed review blog might as well start with a game called Irish Luck UK Slot, right? Eyecon's dabble in the world of the Irish luck theme is centred around the adventures of a leprechaun as he runs around the rolling green hills of his home and send you on a chase for some serious pots of gold. Let's look at those numbers first, eh? 5 reels, 3 rows, 25 paylines, Bets go from as low as 25p and RTP 95%. This is medium volatility game so your chances of winning the bigger payouts is fairly balanced against the volume of wins you can expect. But don't forget about the bonus games, because there certainly are a few that you get to play with. Most notably there's the Match & Win game which, if you uncover matching symbols, you could bag yourself 100 times your bet. And there's a gold old Prize Picker round too. Keep an eye out for the fairy in that one because you get cash rewards for picking her! Land some leprechauns on the reels and you get 10 free spins and he'll double your money for your trouble. This is a robust game and it stands up to any other in this particular theme. It's a great start to exploring the world of the Irish-luck themed games.
 Rainbow Riches by NYX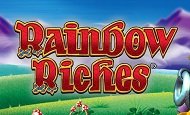 Rainbow Riches Online Slot is a joint effort from two different developers - NYX and Scientific Gaming. We're back in the verdant lush scenery of rural Ireland, and this time you're chasing the rainbow and you're on the look-out for the lucky leprechaun's gold so you can make it all yours! The numbers first, of course: 5 reels, 3 rows, 20 adjustable paylines, Betting goes from 20p to a pretty sizeable £400 per spin and RTP 98%. Well, let's just take a look at that RTP to start?! Those numbers are on your side already! As is the leprechaun, because when you land him on the golden reels he can grant you 500 times your stake, so keep an eye out for him. But there's also some bonus game to enjoy here too. Try the Road to Riches, which pushes you along the game. There's a Wishing Well that lets you pick a symbol to uncover a multiplier beneath, so you can plump up your bet and of course, that means the opportunity to bump up your winnings! If vibrant, fun visuals and innovative bonus rounds are your thing then you could do far worse than Rainbow Riches, which is a great all-rounder, Irish-luck themed game for everyone from casual players to big betters!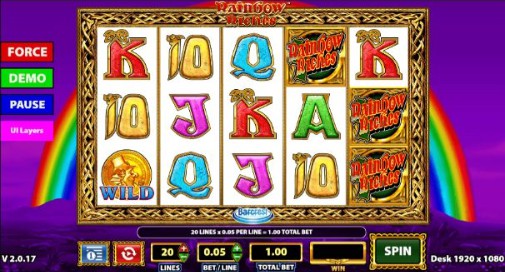 Leprechaun Song by Pragmatic Play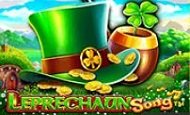 Pragmatic Play, what do you have up your sleeve for us this time? We're always excited to see the kind of visuals that Pragmatic pump out of their award-winning studio and they do not disappoint when it comes to Leprechaun Song UK Casino. Complete with gorgeous graphics and an uplifting, vaguely Celtic sounding melody in the background, it's time to listen to the Leprechaun's Song and see where it leads… But what about the numbers? Here they are in all their glory: 5 reels, 3 rows, 20 paylines, Betting range goes from 20p to £100 per spin, RTP 96.4%. The stats hold up well against any other online slot game out there. Nothing is out of this world, sure, but it sure looks solid on paper. But what is Leprechaun Song like to actually play? Well, if you love bonus features then you will be as happy as a leprechaun in a pot of gold, because there's loads of them! Hit 3 scatters and that's where the fun begins. When that happens you trigger a bonus game, but it's selected at random for you. The standard game gives you 10 free spins and a 2x multiplier. Then there's the Coin Collector round, which awards 15 extra spins and another lovely 2x multiplier. The third randomly selected game is the giant symbol, which crashes onto the screen at 3x3 in size and ready to power up your winning opportunities. Wrapping up the added extras on this feature is the Pick a Fiddle round, with jaunty fiddles all hiding a cash prize. There's enough going on here to make anyone feel extra lucky, Irish or not!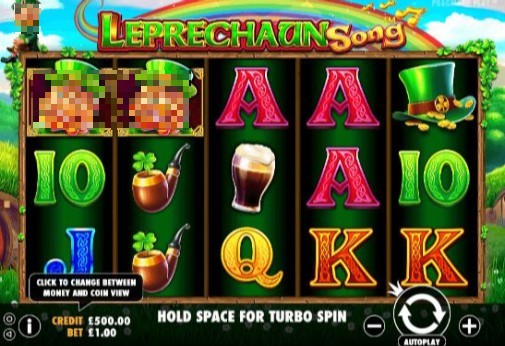 Rainbow Riches Pick 'n' Mix by NYX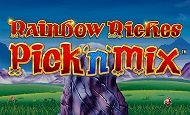 Rainbow Riches Pick N Mix Online Casino is back and it's being powered-up for a Pick n Mix sequel that's stuffed to the brim with added extras. Visually it owes a huge debt to the original as not much has changed, but don't worry, there's still plenty of change up in the game play to keep you entertained the second time around. The numbers first, though: 5 reels, 3 rows, 20 paylines, Bet from 20p all the way through to £500 - perfect for any style of play! and RTP 96%. So what are these big changes we were talking about. Well, how does 5 bonus casino games sound to you? Nice? Yeah we thought so. This is a game for all of you thrill-seekers who need a little surprise bonus every so often, so take note, because we;ve got some to get through. You've got the Road to Riches feature, just like the first version. Great! But this path is a little more profitable for people because you can bag yourself 500 times your bet. Not bad at all, thank you very much! There's wilds, scatters, leprechauns and pots of gold all doing the legwork here for you too so there's not a lot missing and plenty to look forward to. The variance is middling so your payouts will be pretty big and the RTP stands at 96% so it's a fair shot at those riches indeed!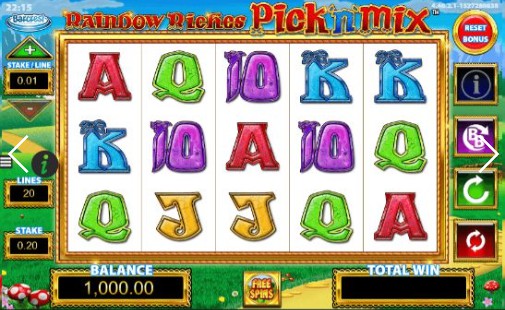 Rainbrew by Microgaming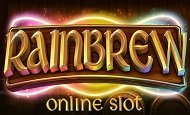 So, here we are, our number one pick and it's quite a departure from what may have come to expect from an Irish-themed online slot. Gone are the rolling green hills and rainbow-dotted blue skies. Instead, you're off to the pub with some lucky leprechauns… because why not? So, what does this pub have on draught? We mean the numbers, of course: 5 reels, 3 rows, 243 ways to win, Minimum bet is 10p and the maximum bet is £100 and RTP 96.02%. The first thing to note about Rainbrew Casino Game is that, as well as the standard 5x3 setup, you've got an additional 2 rows at the bottom of the reel rack. And the best bit about them, is that they only contain wilds. So when you spin them, you're constantly triggering wilds. And you trigger them by spinning wilds on the main reels! And when that happens you take those already meaty 243 paylines up to a pretty beefy 1125 paylines. Which is obviously a feature we particularly love because, let's face it, the paylines are where it's at when it comes to stacking up those wins in the online slots casino world!  We love the fact that this game takes the whole Irish theme in a different direction and gives you a nice stack of bonuses to enjoy!