Let's face it, we can never guarantee the weather in the UK - one minute it's blazing hot, the next it's hailstones all the way! But, we CAN guarantee the weather in UK online casinos. How, you ask? By playing some of the best tropical themed online slot games out there, that's how! If you've got the rainy day blues, or you fancy a bit of international escape while also filling your pockets, sit tight and read on. In this blog we've pulled together some of the best online slot casino games set in hot, steamy, tropical lands. Get your sunscreen, sunglasses and let's go!
 Aloha! by NetEnt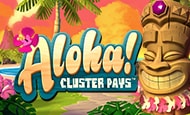 It's the holiday destination of many people's dreams… The Big Island of Hawaii. White sandy beaches, a balmy ocean breeze and lush colourful flowers. Wherever you are, dive into this tropical island with NetEnts Aloha! Online Casino and see what wins you can uncover! Cocktail recommended! Let's look at the all-important figures first, shall we? 6 reels, 5 rows, 10 paylines. Betting range is from 20p to £200 and RTP 96.42%. If you want a chilled out game experience Aloha is a great choice because it's a medium volatility game so the balance of number of wins and value of wins is pretty even and you've got a fairly low number of paylines. But there's still plenty to enjoy, from the peaceful, colourful visuals to the bonus features. So, let's talk bonuses. This online casino slot will grant you free spins, respins and stacked symbols across its 6 reels, which all help you to boost the potential winnings headed to your wallet. And with a max bet of £200, this game definitely had found a great balance between relaxed gameplay and opportunities to win.
 Force of Nature by Leander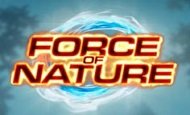 Okay, so we promised tropical scenes in the rundown, but sometimes even tropical locations get their fair share of stormy weather. Tropical storms is the focus of Leander's Force of Nature UK Casino,  but let's hope this online casino slot game decides to rain down bonuses, free spins and floods of winnings on you! The forecast? Well, it's all in the numbers: 5 reels, 3 rows, 20 paylines. Bet from between 20p and £100 per spin and RTP 95.88%. It's all about bonus extras in Force of Nature, so the extreme weather won't have you feeling down for long, there is some sun on the horizon. The game's wild comes with a multiplier of 50x your stake, which certainly isn't something to turn your nose up at! You'll also be treated to 10 free spins each time you trigger the free spins round. And look out for the sticky wilds and modifiers that accompany each free spin too! The rain doesn't stay forever and eventually the storm will clear, so we'd say head straight to the eye of the storm and take advantage of everything that FOrce of Nature has to offer. The name doesn't lie, it's a real wild ride!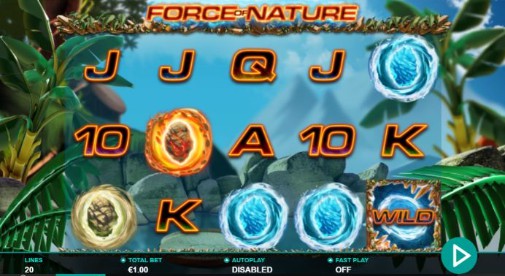 Easter Island by Yggdrasil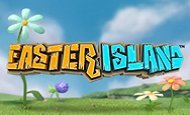 We've been to Hawaii, so now it's time to island hop. We're crossing the Pacific ocean to discover the majesty of Easter Island Online Slot. Full of lush green scenery and famous for those other-worldly, giant head sculptures, it's an entry from Yggdrasil on our rundown of the best 5 tropical online slot games here on Kong Casino. What do the numbers say, to start? 5 reels, 3 rows. Between 27 and 103 paylines. Play from 10p to £200 per spin and RTP 96.1%. Yggdrasil is a really innovative and cutting edge studio and you can tell from the level of attention they've paid to their graphic design. A game set on Easter Island wouldn't be right without one of the giant sculptures and they've done a really nice job of creating a realistic looking animation here. When it comes to your winnings, you've got a great number of paylines, which expanding reels contribute to the varying numbers. So you never know from one spin to the next how many ways to win you're working with, which ramps up the excitement. Then with any win you make across the 5 reels, you get a free respin as a reward so you're basically getting double the play for every winning line you get. Now we couldn't possibly complain with that. Turns out a trip to a remote tropical island is truly worth it when it comes to Easter Island.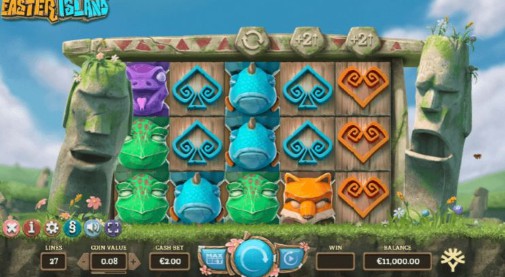 Chilli Heat by Pragmatic Play
No, we don't mean the spicy dish. Pragmatic Play are taking us to Central America's most famous location, Mexico! It's sizzling hot and heat is the theme of the Chilli Heat UK Slot. So grab your sunscreen and get ready to see just how hot the wins can get in the super sultry, tropical online slot. Some spicy hot stats first and foremost! 5 reels, 3 rows, 25 payline. A betting range of between 25p to £125 and RTP 96.52%. This game is absolutely stuffed full of added extras, so make sure to leave yourself a good chunk of time to make sure that you make the most of them! There's free spins (of course) and they crop up all over the place, so there's no shortage of bonus gameplay. But what you're also treated to is a jackpot game, which is called a Money Respin Mode in this particular game. You'll trigger it when you're playing a free spin and you stand a chance to win 1000 times your stake, so make some room in your wallet! This is a super exciting game, and by adding the jackpot feature you can build up some serious coins. And if you want to take a slice of the sunshine with you, Pragmatic Play always have your back as this one looks and plays flawlessly on mobile devices too!
 Gonzo's Quest by NetEnt
We're mixing the tropical with the fantasy with our number 1 selection, as we see the lost city of gold, El Dorado, features as your destination, as you join Gonzo on his quest to find the fabled city deep in the tropical, Amazonian jungle. How much gold will you come away with? Let's take a closer look. Let's take a look at the stats and see if the map to gold is looking clear: 5 reels, 3 rows, 20 paylines. Play from 20p to 50 per spin and RTP 96%. Gono'z Quest Casino Game is a gorgeous looking game and one that developer NetEnt should be really proud of it. The level of detail is phenomenal and you really feel like your deep within the greenery of tropical Peru. But, the all-important question, how do we find the gold of El Dorado. Let's see what Gono says. Trigger 10 free spins with the wild symbol and any winning line during a free spin will be subject to a multiplier of 15 times your bet. And you stand to win five times your stake in the base game on a winning line, so this is very much a game optimised towards increasing your ability to win, which is something we always love. You may not find an entire lost city of gold when you're playing Gonzo's Quest, but one thing's for sure - you'll certainly have a wallet that's much heavier you'll not struggle to find it!