Sci-fi fan? Online slot casino games fan too? Well you've just stumbled upon the blog for you, my friend! We're taking a trip into deepest space to take a look at some of the best, most playable and big-win-filled online slots set in space. From astronauts and magical pixies to cuddly toys flung far out into the galaxy, take a giant leap into the unknown with us and discover what Kong Casino has to offer when online slots meet the Milky Way.
Fluffy in Space by Eyecon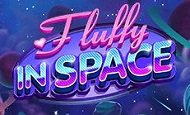 The cast of fuzzy characters in the Fluffy Favourites franchise have been everywhere from the beach to the fair. But the furthest they've ever travelled is into deep space. That's right, Eyecon's most famous franchise characters are apparently trained astronauts because all the fluffy fun works just as well in deep space. So, what are the stats backing up Fluffy in Space? Let's see, shall we? 5 reels, 3 rows, 25 paylines, Betting range from 25p to £12.50 and RTP 96.3%. The crowning glory of Fluffy in Space Online Slot is the multiplier that's on offer here - always welcome on a game with a fairly narrow betting range, right? The pink elephant is characteristically lucky in the Fluffy Favourites franchise and that doesn't change in space. Land 3 of them on the reels and you'll get a 500x multiplier of your stake! Free spins are reliably there and you can trigger the free spins round anywhere up to 50 times. And you can retrigger free spins within the free spins round. OUr heads are spinning just thinking about the potential wins that can bring you. Plus it'll stretch your budget that little bit further. Fluffy Favourites has a lot of legs as a franchise, with versions set all over the place. But Fluffy in Space is particularly genius because it's visually lush and allows the game to take a leap into the unknown with sublime multiplier and free spin opportunities.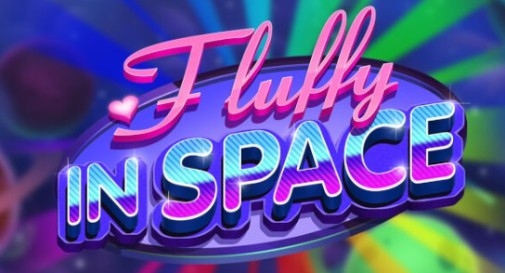 Lucky Stars by Mutuel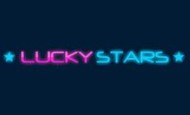 The human race is preoccupied with space, so much so that we even look into space to try and determine our future. Ever read your horoscope in the daily newspaper? Yeah, us to,o and so do developer Mutuel as horoscopes are the inspiration for Lucky Stars. So is a win written in the stars for you? Let's find out. What's the forecast for Lucky Stars? Let's look at the numbers: 5 reels, 3 rows, 9 paylines. Bet from 5p to £270 and RTP 96.26%. The first thingbs to note about this game is just how damn cute the symbols are! From a wide-eyed little crab to a regal looking lion, this makes the signs of the zodiac look particularly welcoming. It's very cartoon-looking and it won't win any awards for realism, but that's not what this game is going for. Look closely at these cutesy symbols though and you'll see that they mean business. Many of them have an individually assigned multiplier and the fifth reel is an entire reel of multiplier. That means, if those characters feature on a winning line you'll get their multiplier plus the fifth reel multiplier added to your original bet. So technically, you could be looking at a multiplier of 324. Which is brilliant for a game with 9 paylines. You can also nab a cash bonus prize after landing on a bonus symbol on the fifth reel. All you have to do is pick a zodiac sign to uncover a little surprise. This is truly a heavenly little game, ideal for the casual player!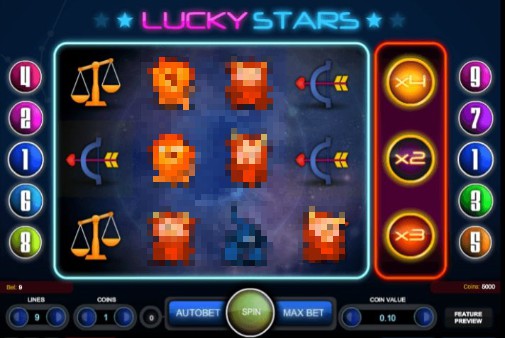 Twinkle Jackpot by Eyecon
Take an adventure on a celestial pirate ship with a fairy called Twinkle by your side. Okay, it may not be full of aliens, spaceships and stars, but Twinkle Jackpot by Eyecon is definitely a magical, out of this world adventure that any lover of space is destined to enjoy! So, how do the stats stack up? The numbers, please: 5 reels, 3 rows, 25 paylines. Play from as low as 10p up to £50 and RTP 89.9%. The central character in Twinkle Jackpot UK Casino - Twinkle the fairy is the game's wild. She'll cast a spell on you and your winnings because when she appears as part of a winning combination, she'll double your prize. And as this is a progressive jackpot game, that ratchets up the tension as you wait to see when that jackpot will be triggered and become yours. You'll be pleased to see her whenever she crops up because you know that jackpot is only getting bigger. But there's more. If you land 3, 4 or 5 game icons you'll trigger 15, 20 or 25 free spins respectively. And your wins will be multiplied during those free spins. There's also a prize pick round which fires up when you spin 3 of the green jars. Then you pick a symbol to uncover a cash prize.
 Starburst by NetEnt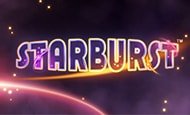 When you look up at the sky, do you ever wonder how many millions and billions of stars there are, some so far away that we can't even see them? Now, have you ever imagined what it would be like if you could shoot yourself into the stars and play among them, revealing cash prizes in the process? Well, if you ever have imagined that, now's your chance to do it for real, from the comfort of your own sofa, thanks to Starburst by NetEnt! A classic arcade style game that's big on bold graphics and fast-paces, base gameplay. What is Starburst by NetEnt like to play? Well, let's have a sneak peek at the stats: 5 reels, 3 rows, 10 paylines. Betting starts from 10p and RTP 96.1%. This isn't a space-themed slot that's all about the bonus rounds, like our previous entires. This is definitely a game for old-school, traditionalist who enjoy the cut and thrust of a good quality base game, with nice, glossy graphics. Be careful not to turn on your heel here though, there's still expanding wilds and sticky wilds that are prepped and primed to reward you with free spins, so you can stretch your bet further than it might at first appear. And by taking the leap and pressing spin on Starburst Online Casino, you're in with a chance of winning anywhere up to £50,000. Stellar space gameplay!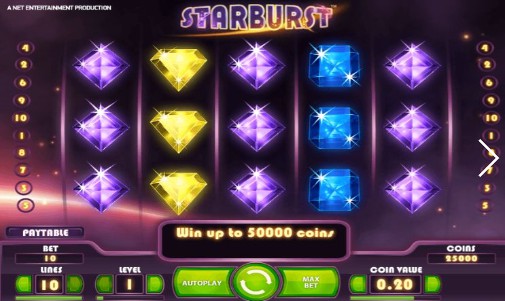 Star Quest by NYX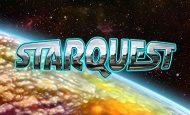 Cast yourself in the starring role in this sci-fi romp from NYX and enjoy our top pick of the space-themed games available right here at Kong Casino. Follow our main character - a laser gun toting lady astronaut - as she sets out to discover new life on new planets in deep space. What does Star Quest Casino Game have to offer? Here's the vital statistics: 6 reels, up to 6 rows, 117,649 ways to win (stratospheric numbers here!). Play from £1 to £40 per spin and RTP 96.22%. The number of rows varies in this game, so on one reel you could have 6 rows, while the next reel could have 3 larger symbols and on others you can have a symbol that takes over the entire reel, making it a single row. Following us? That's how the paylines get up so high because your rows are constantly varying, as well as the fact that you can form wins from both left to right and from right to left. The central female character of the game is the wild, and she can fill an entire reel and stay there. When she decides to do that, she will reward you with a respin and a 1x multiplier. You can retrigger this wild sequence within the free spin too, so your opportunities are consistently building. For a game with a stripped back design (it's all about the stars when it comes to design here) Star Quest finds a way to deliver something difference and give a twist to the world of space-themed online casino games.